The second round of our Southland Cup vs the Culver City Cougars took place on June 11th at
2.30pm in Saint John Bosco's Field in Long Beach. With the sun hidden away for a few hours by the
overcast clouds and the brand new SJB field in pristine condition the scene was set for another
wonderful day of Gaelic Football in Southern California. The Cougars once again arrived in large
numbers with competition for places in their squad one of their strongest traits. The Geese were
dealt their first blow of the day before a ball had been thrown in as we failed to secure a referee in
time for the Game so manager Tony McCarthy had to take over the reins and we lost our presence
on the touchline.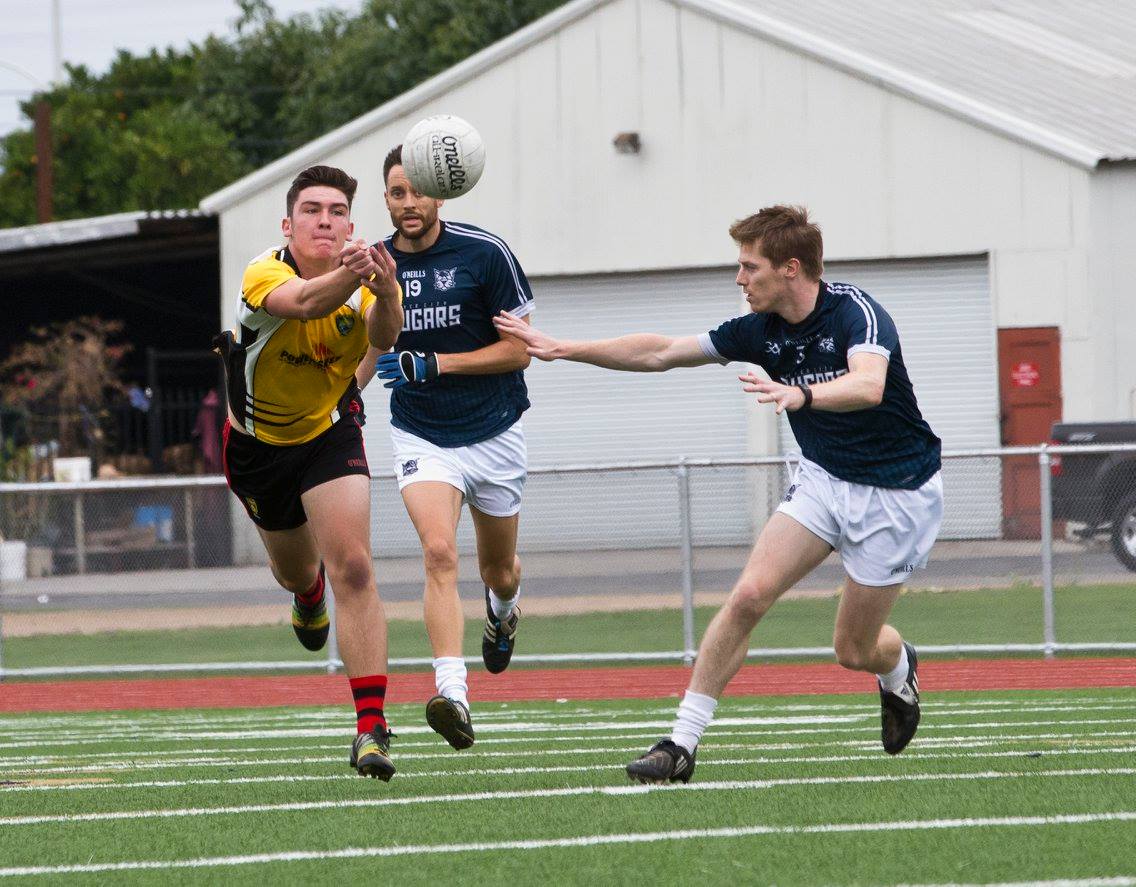 The game got underway in good time with two extremely strong teams taking the field even with both
sides missing a number of players. The Geese started strongly and were first on the scoreboard with
a fine score from Nic Turkington, however the Cougars began to come into the game and started to
control midfield, clean ball was hard to come by for the Geese and the Cougars racked up a number
of scores from powerful runs through the midfield. With approx. 20 minutes gone the Cougars led by
8 points to 3. Then two killer goals in quick succession before half time meant the Geese had it all to
do in the second half. A much more spirited second half performance from the Geese put pressure
on the Cougars, however the damage done in the first half proved a mountain too big to climb. Final
Score Wild Geese 1-15 Cougars 4-19. Congrats to the Cougars on a good win. The Southland cup
is now tied at 1 game apiece.
Team: T. Leahy, R. Minahan, J. Connolly; C. McCarthy, T. Dolan, J. Daly; S. McGiver, P. Cole; D.
O'Brien, N. Turkington, D. Mackey; C. Maclinney, E. Crowley; Subs: D. Listowel, G. Boccarra, M.
McGovern, J. Lambert, J. Quigley.
Scorers: E Crowley (0-4), N Turkington (1-3), D Listowel (0-2), S McKiver (0-2), D O'Brien (0-1), T
Dolan (0-1), P Cole (0-1), J Daly (0-1)
Thank you to the Auld Dubliner in Long Beach who hosted the teams after the game provided food
and entertainment. Thanks guys.